COPD & Lung Disease Care at Home
If you or a loved one are dealing with COPD, congestive heart failure, or another cardiopulmonary problem, lung and heart care at home may help you lead a better quality of life as you manage your health. If you think you or your loved one may benefit from COPD or lung disease care at home, you may have a lot of questions.
What Is In-Home Lung Condition Care?
Also known as in-home COPD care, lung condition care is a type of supportive care that allows people with lung problems to stay at home rather than moving into a nursing home or assisted living facility.
What Does Lung Disease (COPD) Care at Home Include?
Non-medical COPD or lung disease care at home includes things like:
Companionship

Communication with care team

Light meal preparation according to dietary restrictions

Laundry

Errands

Grocery shopping

Tidying up the home, removing clutter that might result in a fall

Personal care like dressing, bathing, grooming

Help with light activities like going for walks

Assistance with pet care as needed

Standby assistance to prevent falls

Safety and security

Light housekeeping

Medication reminders
Chronic obstructive pulmonary disease (COPD) is a group of diseases that cause breathing problems and airflow blockages. This lung disease includes chronic bronchitis and emphysema. While there is no cure for COPD, it can be treated [1].
Chronic obstructive pulmonary (lung) disease, or COPD, is a condition in which the airways are damaged, leading to shortness of breath and increased coughing. Two lung diseases – emphysema and chronic bronchitis – are collectively known as COPD. When COPD develops, air gets trapped in the lungs, making it harder for the patient to exhale. This leads to chest tightness, shortness of breath, and fatigue. COPD, which affects millions of people, is irreversible and gets worse over time.
COPD not only damages the lungs, but it can put a strain on the heart, possibly leading to heart failure. COPD also increases blood pressure in the lungs. It can additionally cause malnourishment because patients become too short of breath to properly eat.
With the help of IncrediCare, you can manage your loved one's COPD. A well-implemented treatment plan will help improve your loved one's quality of life and may slow the progression of the disease.
Our staff is well trained to work with clients with COPD. Being able to know the key indicators that are potential health risks with this disease is paramount. Being able to detect early signs of a potential exacerbation of COPD can aid in early interventions to avoid more serious complications. Also, we have an RN on call 24 hours a day to assist our care staff in the home.
Our team of doctors, nurses, social workers, care managers, dietitians, and educators will work with you and your loved one to develop a personalized plan. We'll work on strategies to improve breathing and techniques your loved one can use when they are short of breath.
We also emphasize self-management. That way, when COPD symptoms occur, family members who are caregivers will know what to do to quickly manage them. No matter where your family needs COPD care – at home or in the hospital – IncrediCare is ready to assist you.
Providing exceptional COPD Home Care for seniors and families in Northern Virginia area including Arlington, Alexandria, McLean, Reston, Burke, Ashburn, Centreville, Springfield, and Oakton.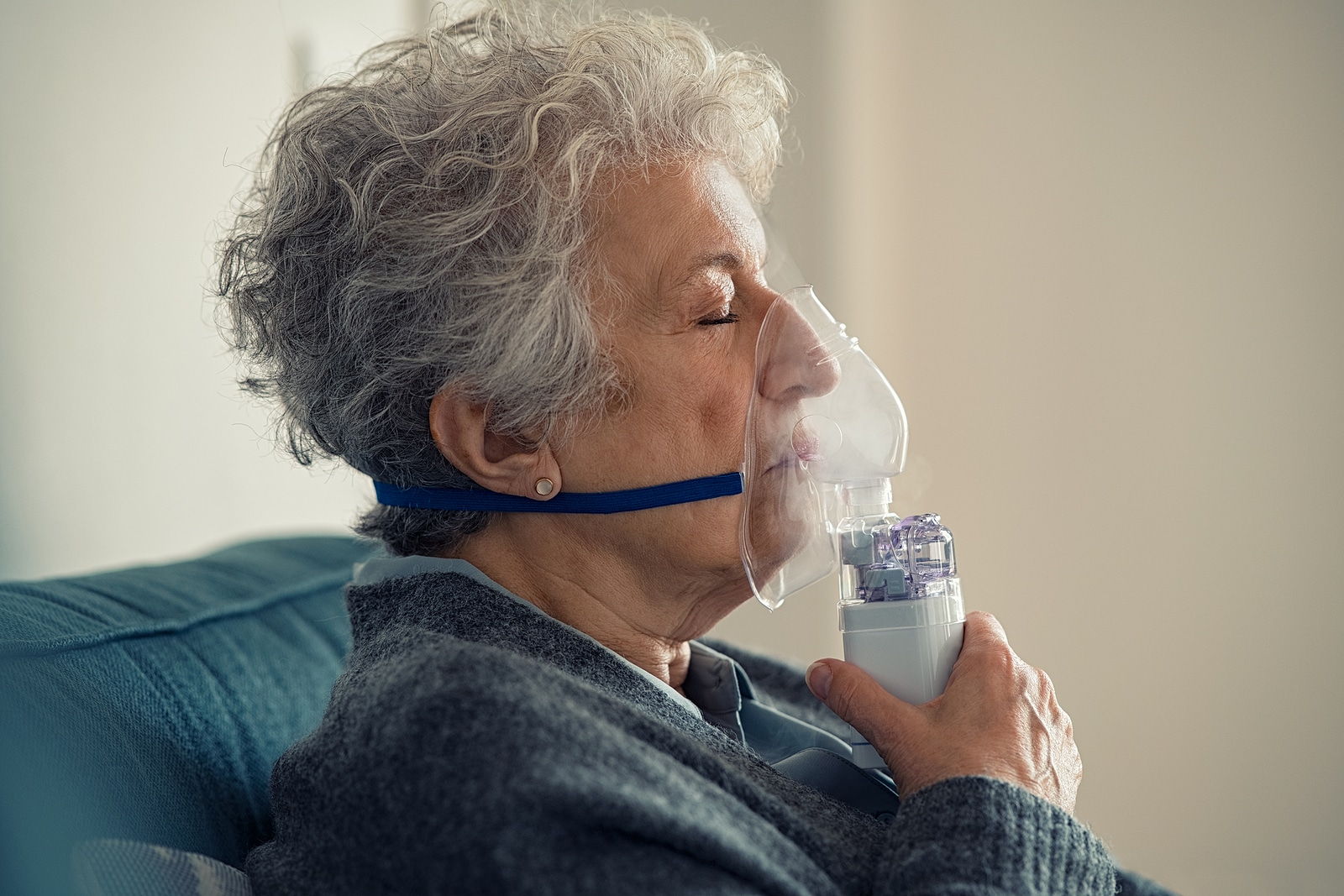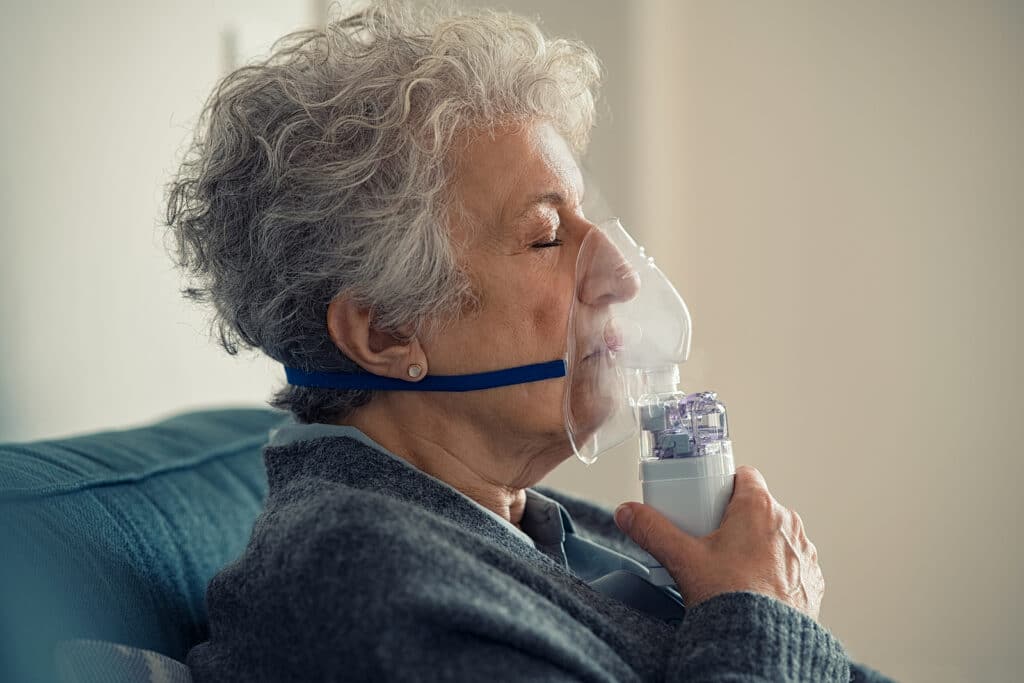 What Is COPD Care at Home?
As a form of respiratory care at home, in-home COPD care handles things that become more difficult when you are struggling with COPD, such as housekeeping, cooking, running errands, and caring for pets.
Also known as in-home cardiovascular care, in-home heart and lung condition care is a type of supportive care that allows people with lung or heart problems to stay at home rather than moving into a nursing home or assisted living facility.
Our care plan includes:
Pulmonary Rehabilitation: Pulmonary rehabilitation consists of exercise, nutrition counseling, and education on COPD. Rehabilitation can improve quality of life, increase strength, and reduce shortness of breath and other COPD symptoms.
Medication Management: Medication management involves keeping track of medications and making sure your loved one is taking them by creating a chart that tracks each medication, its dosage, and time of day it is to be taken.
Attend Doctor's Appointments: Attending doctors' appointments with your loved one will make sure all questions regarding their COPD are addressed.
What Home Help Is Available for Lung Cancer Patients?
Cancer patients may struggle with heart and lung problems or have other needs. Home help for cancer patients may include things like companionship, personal care, medication reminders, cooking, and light housekeeping.
Get started today with one of our dedicated staff and see what IncrediCare services we can provide to your loved ones.
We love hearing what others say about IncrediCare Home Care. Read our testimonials today!
How Do I Know if My Loved One Needs In-Home Lung Disease Care?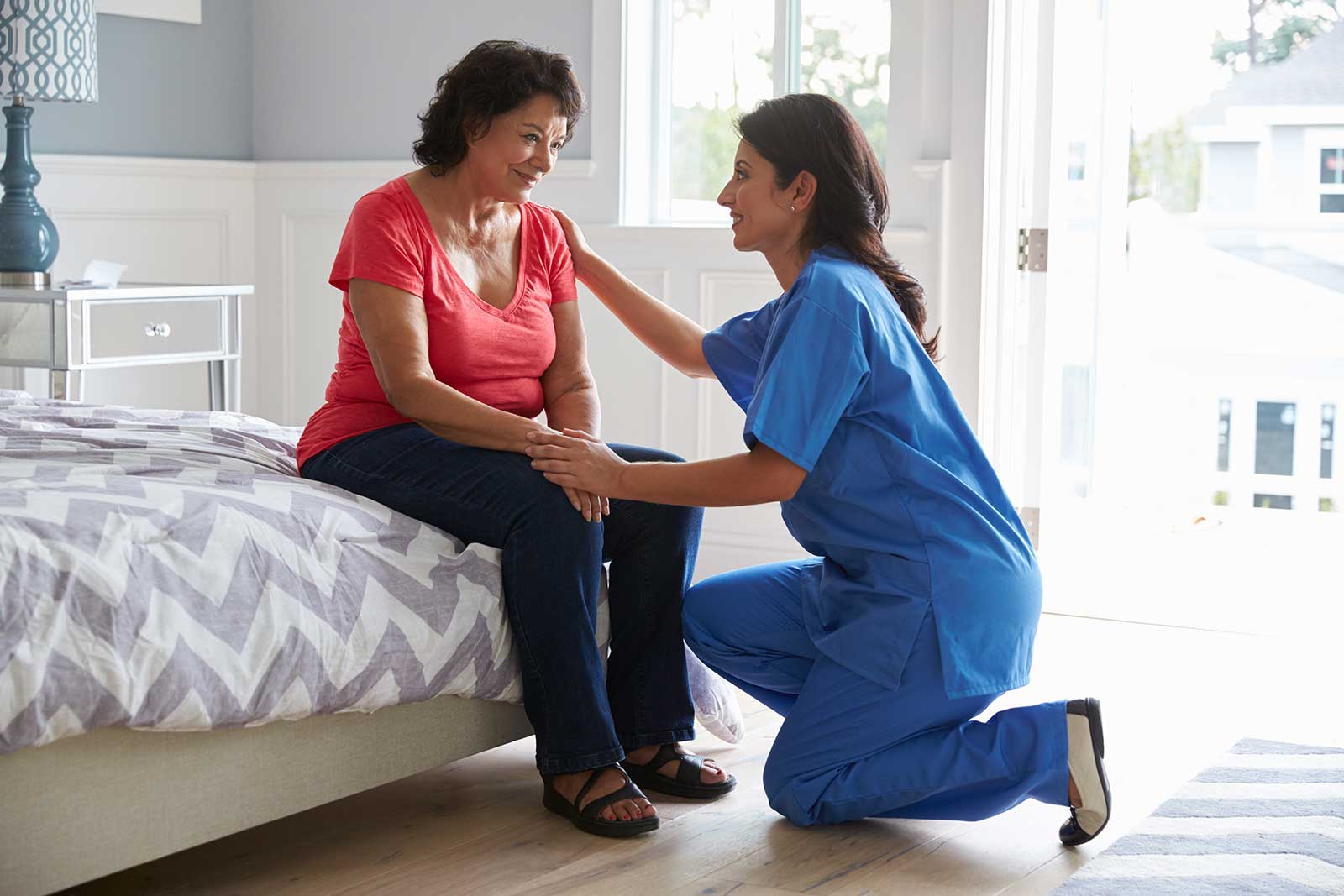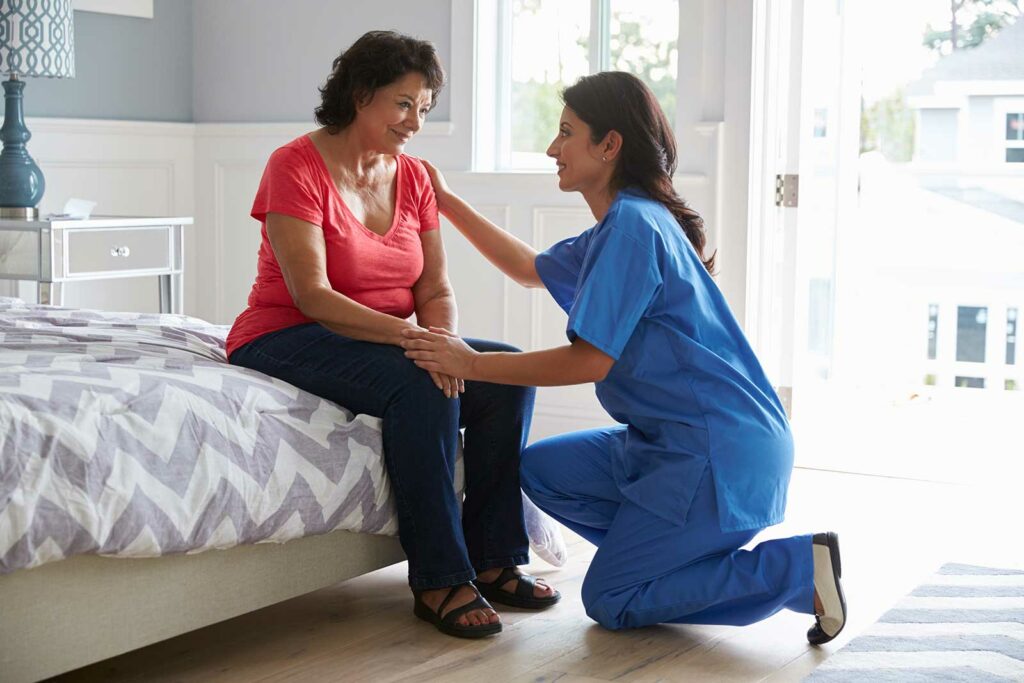 Here are some signs that your loved one may need lung or heart condition care at home [2].
Heart and lung problems can make it more difficult to get around the home, as can unrelated other health problems associated with aging. If your loved one has fallen, is at risk of falling, or struggles to get around the home as well as they used to, they may benefit from in-home care.
Has your loved one recently gained or lost a significant amount of weight? Do they look unkempt or smell as if they haven't showered in a while? Are they wearing the same clothes every day? They may need the type of help caring for themselves that heart and lung disease care at home can provide.
Age or health issues may take away your loved one's ability to drive, making it harder for them to get to doctor appointments, grocery shop, and run other errands. In-home lung and heart disease care can help.
Failing to Take Care of Money Matters
Have you been finding unopened mail, uncashed checks, or unpaid bills in your loved one's home? Have they been giving unusual amounts of money to charity? Heart and lung disease care at home may help take care of those financial issues.
Struggling to Keep Up the Household
Is there spoiled food in the refrigerator? Are the towels or bedsheets soiled? Are there weeds in the usually perfect garden? Home care for heart and lung disease can handle light housekeeping for your loved one.
Taking Too Much or Too Little Medication
Taking too much or too little of important medications can be deadly. If you suspect your loved one isn't taking their medications properly, home care can help with medication reminders.
They're Lonely or Struggling with Their Mental Health
Loneliness and depression can significantly impact the lives of people who are already dealing with heart or lung disease. Companion care can have a substantial positive effect on a person's overall wellbeing when they're facing a difficult health diagnosis.
We have the capabilities to meet almost any in-home care service request. Click here to learn more about our services.
What to Look for When Hiring a Home Care Agency for In-Home COPD / Lung Condition Care
There are many factors to consider when choosing a home care agency for lung condition care at home. Asking these questions to any home care provider you are considering can help you find the best one to suit your needs [3]:
Is the agency licensed by the state?
What type of employee screening do they do?
Can the agency and each potential caregiver provide references?
How do they handle billing and expenses?
What resources do they provide for financial assistance?
Will you get a written care plan before service begins?
Will you receive a patient's bill of rights?
Does the agency work directly with you or your loved one as well as family members and healthcare providers?
Do you need to choose a primary family caregiver?
What's required of them?
What procedures do they have in place for emergencies?
How are problems resolved?
When can services begin?
What Is COPD? Centers for Disease Control and Prevention, https://www.cdc.gov/copd/index.html

How to Assess When an Older Adult Requires Caregiving Assistance, AARP, https://www.aarp.org/caregiving/home-care/info-2021/assessing-need-for-caregiver.html

Home Care Services: Questions to Ask, Mayo Clinic, https://www.mayoclinic.org/healthy-lifestyle/healthy-aging/in-depth/home-care-services/art-20044609
IncrediCare is a leader in in-home senior health care, serving the Northern Virginia area including Arlington, Alexandria, McLean, Reston, Burke, Ashburn, Centreville, Springfield, and Oakton. Our value to our clients lies in our providing a variety of home health care services and oversight that changes and adjusts as our clients' needs change.
IncrediCare brings over 25 years of providing care management and nursing expertise combined with a proven track record helping 500 individuals and families.
We step in successfully to virtually any care management situation, providing rapid response back-up care and the peace of mind that you and your family are well cared for in comfortable and familiar surroundings. We focus on the goal of keeping our patients out of nursing homes by offering the whole package of excellent care management, skilled nursing, personal care, companion care, and long-term care insurance. Our team of professionally licensed nurses and certified nursing assistants (CNAs) know their clients and care for them based on their unique situations and specific needs.