The Employee of the Month for the month of October has been bestowed on Gloria Sewornoo. She grew up in Accra, Ghana but have been living in Virginia for the last two years. Gloria has been a dedicated team member with Incredicare Home Care for the last seven months.
Gloria chose this field of work because she "love caring for people in need, especially (those who are) medically disabled." Gloria has been praised by clients and coworkers alike for her kind personality and cooperative manners. She says she finds joy in "meeting the needs of the medically disabled." She is motivated to show up for her clients every shift by the challenge of meeting their needs.
As a mother and a military wife, Gloria stays busy balancing her work and home life as a caregiver. She understands the pressures of being a care provider to the best of her ability in all aspects of her life.
Gloria has chosen to work for Incredicare Home Care because of flexibility, and because they "take care of their employees." She is appreciated for going above and beyond for her clients and coworkers. She has been presented with a certificate and a gift card as a token of appreciation.
Refer Your Patient Today and Discover How Non Medical In-Home Care Can Help Your Patient Achieve their Goals!
(703) 272-8838
IncrediCare Home Care Home Care
4893 Prince William Pkwy, Suite 202, Woodbridge, Virginia 22192
Phone: (703) 272-8838 | IncrediCare.com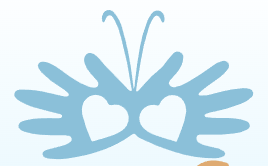 Latest posts by Incredicare Home Care Staff
(see all)