Finding the balance between work and life can be challenging for most. When your heart is as big as the world, it is even more challenging because you are always looking for ways to help the
When considering our Employee of the Month, Incredicare takes into account the whole caregiver instead of focusing on one aspect of their character. For the month of August, Incredicare was proud to recognize Keehow Ng. Keehow has been a reliable team member of Incredicare for the last eight months.
Hailing from Singapore, Keehow moved to Virginia summer of 2022. Crediting his Christian faith, Keehow said the reason he chose the field of caregiving is because "service has taught me to be humble, and it has given me peace and joy in the happiness of others." Outside of work, Keehow enjoys reading and listening to music. Both activities are mostly religious in nature.
In the last eight months of his service, Keehow has had perfect attendance, never calling out or showing up late for his shift. He has also diligently attended every training session offered. During these sessions, he has been kind, courteous, and attentive towards his coworkers and the office staff. When interviewing with Incredicare, Keehow offered an insight into his personality. When asked what he enjoyed doing in his down time, he said "Being in this country without my family, my clients become my friends. I enjoy my time with them."
Keehow has been quite flexible and supportive of his client and their family. He never turns down an opportunity to help them, consistently showing up no matter of any schedule changes. "There's a Cantonese saying, 'If your horse dies, you have to dismount and keep going'. I have nothing but work to carry me forward." When asked why he chose Incredicare to work for, Keehow said "Incredicare is a good company worth serving, where there is trust, care, understanding, and sharing."
We wholeheartedly congratulate Keehow Ng for being an exemplary Employee of the Month.
Refer Your Patient Today and Discover How Non Medical In-Home Care Can Help Your Patient Achieve their Goals!
(703) 272-8838
IncrediCare Home Care Home Care
4893 Prince William Pkwy, Suite 202, Woodbridge, Virginia 22192
Phone: (703) 272-8838 | IncrediCare.com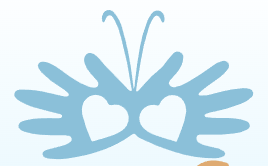 Latest posts by Incredicare Home Care Staff
(see all)