Incredicare is proud to recognize Iris D'orsaneo as the Employee of the Month for the month of February!
Iris is a true Virginian, being born and raised in Northern Virginia. For the last three years, she has been bringing her hard work and dedication to every client she has met. Coming from a big family, she accredits her choice to being a caregiver because she wanted to "do something that would make an impact" in her life and others. She finds joy in her "family, friends, my job, art museum, home interior decorating, and laughter."
Iris consistently shows up early to all her clients. She said that "setting standards for myself" is what motivates her to always do her best. She also feels "gaining trust from the families that depend on you and knowing their loved ones are safe and well cared for" is what encourages her to always do her best.
The reason Iris chose to work for Incredicare was because when she interviewed for the caregiver positions, "the staff was very nice and warm." She said that's what "helped me to make the choice. It was a great fit for me!" Iris received a certificate of appreciation and a $100 gift card.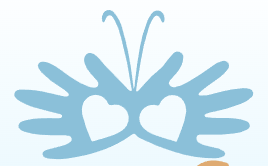 Latest posts by Incredicare Home Care Staff
(see all)