Aging is a natural part of life, but it is not always easy to cope with the mental or physical changes that come with it. This natural process will be hard for your senior but can be hard for family members too. You will watch your mom or dad become older and lose pieces of themselves but also find new pieces they never knew existed. Even with the help of home care, you may be put in a position where you need to help your mom or dad more, and this is something else that is not always easy to cope with. Here are some ways you and your loved one may be able to cope with the aging process.
Acknowledge the Change
It's normal for an aging body not to be able to do certain things, and you must acknowledge and accept this change. A senior may not be able to run a marathon anymore, but they can still take walks every day. Your loved one will have physical and mental changes that both of you will need to accept. If they once provided free babysitting for your kids, they may not have the energy to do it for the great-grandkids, and that's okay. The body changes, and they have to accept their limits and find new ways to stay healthy and challenge themselves. Accepting these physical limits may be easier with the help of home care, who can help run a household while your senior chooses to age in place.
Keep Connecting With Others
As your senior loved one ages, they may lose their friends and even spouse, which can lead to loneliness. This is difficult to overcome, and it can lead to severe loneliness even with the help of home care. One of the best ways to cope with this area of aging is by encouraging your loved one to get out of the house and attend events, do hobbies, and find new friends. It's not always easy, but having friends and socialization can be one of the best ways to cope with aging and make their golden years a bit more fun.
Get Physical
Again, your loved one can't run a marathon, but they can do other things. They can do yoga or chair yoga if they struggle to move, water aerobics, walking in nature, and much more. It should be a part of their daily or weekly routine that helps them get their body moving. This will help their physical health and also their mental health. The more capable they are of moving around, the better they will feel and the more confident they will be in their aging body.
Don't Deny Your Age
Yes, age is just a number, and your loved one may feel young at heart, but that doesn't mean they should deny their age. In fact, they should embrace it and be proud. You can feel youthful no matter if you are 80 or 90, but acknowledging one's age is a huge part of coping with other changes. Part of this means a senior should follow lifestyle habits that feel good for their age and keep them healthy for much longer.
Providing exceptional Home Care for seniors and families in the Northern Virginia area, including Arlington, Alexandria, McLean, Reston, Burke, Ashburn, Centreville, Springfield, Manassas, and Oakton. Call today to speak with our caring staff: (703) 272-8838.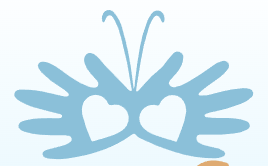 Latest posts by Incredicare Home Care Staff
(see all)