Some seniors, especially seniors that are struggling with their weight, have a tendency to overeat. It's easy for seniors to eat too much. Hunger can be a side effect of medication that seniors take. Or they may eat emotionally if they are fighting depression or anxiety. Or in some cases, seniors may just eat the way they've always eaten. But most seniors don't need as many calories. So eating the way that they have always eaten can lead to weight gain. During retirement, when they're no longer as active as they used to be, can cause the pounds to pack on too.
Get In-Home Care
Seniors with in-home care tend to snack less and eat healthier meals. That's because having in-home care means that seniors will have help prepping meals, cooking healthy meals, and choosing what meals to make. The company that in-home care provides can also make sure that seniors aren't eating too much because they are lonely or bored. Getting in-home care can help seniors get more active too. When seniors are more active every day it can help balance out the calories that they are eating.
Practice Mindful Eating
Seniors who are more in tune with their body and practice mindful eating tend to eat less. Mindful eating means that seniors should pay more attention to their body's cues and only eat when they are actually hungry. They can also practice mindfulness when it comes to their diet by buying produce from local farms or growing it themselves in their yards. When seniors are more involved in the process of growing, preparing, and cooking the food they eat it can increase their mindfulness.
Keep Healthy Snacks Only
Snacking is one of the areas that can be a problem for many seniors. When seniors are bored, or watching TV, or talking on the phone they may reach for the snacks. Snacks also can be a comfort when seniors are anxious, lonely, or bored. But snacking by itself isn't bad, many seniors prefer snacking throughout the day rather than eating big meals. However, they should keep healthy snacks in the house and not chips, candy, or high carb snacks. Prepared veggie trays are fantastic snacks for seniors because the veggies are already washed, cut, and ready to eat in small bite-sized pieces.
Drink More Water
Seniors may be overeating because they are actually thirsty and they are just not reading their body's cues correctly. More than 70% of seniors are chronically dehydrated, so seniors that aren't drinking water throughout the day may reach for snacks instead of water because they don't know that they're actually thirsty. Seniors should drink at least once glass of water each hour during the day to stay hydrated, as well as having a glass of water or a cup of tea when they think they want a snack.
Providing exceptional In-Home Care for seniors and families in the Northern Virginia area, including Arlington, Alexandria, McLean, Reston, Burke, Ashburn, Centreville, Springfield, Manassas, and Oakton. Call today to speak with our caring staff: (703) 272-8838.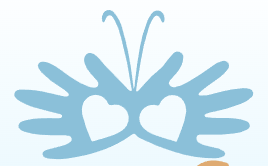 Latest posts by Incredicare Home Care Staff
(see all)