"Chronic Health Conditions Can Complicate the Effects of Medications. 80% of older adults have at least one condition." According to the NIH*
The Most Common Issues Regarding Seniors and Medication:
Misunderstanding instructions and improperly taking medications
Missed or incorrect doses
Allergic reactions
Perceived cost of the medication
Unfilled prescriptions
Inappropriate storage
In-Home Care Model:
Medication reminders to the patient
Caregivers can help track medication times and record intake
Report any side effects to family or appropriate medical professionals.
Complete an inventory of medication upon the start of service, and report if doses are missed.
Help coordinate services to gain medications
Benefits to referring to In-Home Care:
Increasing adherence to the medication regime
Early detection of side effects or complications
Help implement the treatment plan created by a medical professional
Refer Your Patient Today and Discover How Non-Medical In-Home Care Can Help Your Patient Achieve Their Goals!
Providing exceptional In-Home Care for seniors and families in the Northern Virginia area, including Arlington, Alexandria, McLean, Reston, Burke, Ashburn, Centreville, Springfield, Manassas, and Oakton. Call today to speak with our caring staff: (703) 272-8838.
Source: https://www.nia.nih.gov/sites/default/files/d7/MedAgeBrain-Brochure.pdf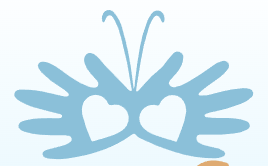 Latest posts by Incredicare Home Care Staff
(see all)