During the cold winter months, it can be tough for seniors to stay fit and get exercise. While seniors need to stay active all year, bad weather often makes it impossible to get activity outdoors. Seasonal activities are fun, but seniors need year-long options to stay fit. Some of the many activities that seniors can do all year long to be healthy are:
Golf
Golf is one of the most popular activities for seniors. It's a surprisingly great workout for seniors of all ages, and it's not a physically demanding sport to play. Throughout the year, seniors can play golf outside. But there are also indoor putting greens and practice areas that seniors can use when the weather is unfavorable. Seniors with senior home care can play golf with their senior home care provider if they don't have anyone to play against.
Swimming
Swimming is a wonderful activity for seniors, because it's a great full body workout and it's no impact on the joints. So seniors who have mobility or join problems can swim for exercise. There are indoor pools all over the place, so seniors should easily find a place to swim indoors when the weather is bad. Many cities and towns have public pools that are open all year long. Likewise, gyms and fitness centers have indoor pools that can be used during the winter. Seniors just need to be careful that they don't catch a chill leaving a pool during the winter.
Tennis
Tennis is a great sport for seniors who can be a little more active in their senior years. Even though tennis courts outdoors are not accessible year round in many places, seniors can practice their tennis skills on indoor courts at many gyms and fitness facilities. Sometimes local schools even have indoor tennis courts that they allow the public to use. Seniors can also practice tennis in a basement gym or home gym by gently hitting a ball against a backboard in the gym.
Exercise Classes
Exercise classes can be found at any senior center, gym, or yoga studio. Yoga, Pilates, aerobics, walking, Tai Chi, Zumba, and many other fun activities are offered as exercise classes for seniors. Taking exercise classes is a great way for seniors to meet new friends and get the social connection they need, as well as a way for them to get the physical activity they need to be healthy. No matter what type of activity your senior loved one enjoys, there's probably an exercise class for it.
Walking 
Walking outdoors isn't accessible all year long in most places. However, seniors can do an in-home walking workout to get exercise when they can't go outdoors. Walking is a great exercise for all seniors, and can be adapted to any fitness level.
Providing exceptional Senior Home Care for seniors and families in the Northern Virginia area, including Arlington, Alexandria, McLean, Reston, Burke, Ashburn, Centreville, Springfield, Manassas, and Oakton. Call today to speak with our caring staff: (703) 272-8838.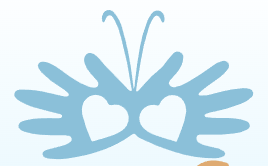 Latest posts by Incredicare Home Care Staff
(see all)