Some seniors struggle to move around, some are homebound because they can't move, and others are bedbound. Even when bound to the home, they may still get out on their deck or backyard in the spring and summer, so how does a homebound senior survive during the winter? Here are some useful tips to keep your homebound seniors busy during the end of the fall and winter months coming up.
Watch The Nature Channel
Your loved one may not be able to go to South Africa, but they can enjoy learning about it in many different ways. The nature channel or even Netflix has some fantastic documentaries that will allow your loved one to escape for a little while. This is a great way to "travel" without leaving home. They will learn something new, and it will fill up their afternoon during a cold day. Movies can be relaxing for a senior, which could help ease stress and boredom. This will also give them something to talk to other people about.
Encourage Them To Cook
During the summer, your loved one may lean towards cold foods and recipes, but winter brings hot foods. Encourage them to use the crockpot or other kitchen gadgets that allow them to try new recipes easily. The more independent they remain, the happier they will be to age in place, even if they are homebound. Before trying any meal, ensure they know what they are allowed to eat by getting a doctor's okay.
Hire In-Home Care to Help
You may struggle to be with your loved one 24-7, and that's okay. If you have a full-time job, it may seem like two full-time jobs when you have a senior mom or dad. Instead of being stressed and doing too much work, allow yourself a break by hiring in-home care. These professionals will help care for your loved one but also help keep them socialized and mentally engaged, which is crucial for the winter months. In-home care is something that many seniors can benefit from, but they may not know much about these professional caregivers.
Find Hobbies
Your loved one may not be able to move around a ton, but there are hobbies they may be willing to try. They can pick up a new book or try a different category than they usually read; they can paint, puzzle, or knit if they have time. If they love movies, they may even be able to write movie reviews online, which can fill up tons of time. This may require experimenting until they find something they like and will stick with.
Play More Games
Keeping entertained is so hard to do when you're stuck in the house, but there are things your loved one can try. They can play games with in-home care, like chess, or do crossword puzzles and word searches. Whatever they want to do is possible with some extra help. Your seniors can use tons of books and activity workbooks to keep them occupied. Games will help encourage brain activity, too!
Providing exceptional In-Home Care for seniors and families in the Northern Virginia area, including Arlington, Alexandria, McLean, Reston, Burke, Ashburn, Centreville, Springfield, Manassas, and Oakton. Call today to speak with our caring staff: (703) 272-8838.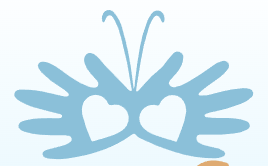 Latest posts by Incredicare Home Care Staff
(see all)