Learn More About Incredicare Home Care and Guy Pelullo
Well, like so many folks, after 25 years in the corporate world, I decided that I wanted to have my own business. And I'm born and raised in Northern Virginia, so it was really important for me to have a service business in the community I grew up in. But after a pretty short period of time, like a couple of months, it changed from the dream of being a small business magnet to something much more personal.
After a couple of months after buying the business, I was diagnosed with two damaged discs in my neck, and the doctor said, if you don't have surgery, you're going to be in a wheelchair the rest of your life. And so I had the surgery, and then shortly thereafter, I had diagnosed with two more damaged neck discs right above it.
And as you know, between the medications and the nerve damage and the muscles, I started to be very unstable and had a series of progressive falls to the point where I ended up in the hospital and had to have somebody stay with me when I got home because I couldn't be left alone. And I absolutely hated every minute of it. But it really then for me became something very personal because I started to connect with what our clients were going through in a way that I never had before.
So when I had somebody staying with me, I started to recognize what our clients were going through. And I really had never obviously experienced it before, that I needed someone there when I needed them, but I didn't want them anywhere near me otherwise. And I was very fortunate that the person that I had with me had the ability to do that.
They knew when I was getting up and walking and they needed to be standing by and otherwise I didn't want them around. And we were able to take that as I went through the experience and turn it into what we call our three principles of care, which are awareness, wellness, and communication.
The person that was with me was actually a family friend because for obvious reasons, we didn't want to have any caregivers staying at my house and know where I lived. So they had no experience, but what I noticed was that they really knew what to do. And after about two or three weeks, he actually said to me, "Hey, this is my calling and this is what I think I want to do the rest of my life." And we actually have subsequently put him into school, trained him, and he's a full-time caregiver and probably our top requested one.
But what it connected for me was that what really makes this work is the intuition in the caring of the person that's providing the assistance.
It's surprisingly a very complex and difficult decision, primarily because the person receiving the care either doesn't want it or doesn't know that they need it. And there are so many choices with home care companies and everybody claims the same thing. We have the best care givers, we have the best training. We're specialized in this and this and that. But through my experiences, what I've learned is what really matters is the quality of the person in the skills that you have providing the assistance. And so we've really focused on building that into the DNA of our company.
All of our office staff have been long-term care providers and they now are in the office. And that really helps us provide the connection between the care providers and the clients with an understanding. At the end of the day, this is a people business and you don't always get it right. When we figure that one out, we'll be worth a million dollars. But it's about understanding what makes it work, which is caring and the intuition.
And our guarantee is that if we don't get it right the first time, we'll keep trying until we do.
Providing exceptional In-Home Care for seniors and families in the Northern Virginia area, including Arlington, Alexandria, McLean, Reston, Burke, Ashburn, Centreville, Springfield, Manassas, and Oakton. Call today to speak with our caring staff: (703) 272-8838.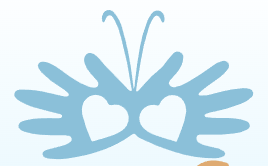 Latest posts by Incredicare Home Care Staff
(see all)