As a family caregiver, how often do you take breaks? Has it been years? Months? Never? It's important that you take care of yourself. If you don't, this is what you risk.
Your Need to Socialize Is Impacted
How often can you socialize when you're also providing your dad's care? Do you have the chance to visit your friends every couple of weeks? Have you been pushing them off for months?
It's so important to keep up with your social activities. While your dad may need you, you can't push your social life aside. Socialization is a key factor in emotional, mental, and physical health. Studies have found that an active social life can lower the risk of heart disease, depression, and even diabetes.
Missed Doctor's Appointments Put Your Health at Risk
You're so busy taking your dad to his appointments, helping him run errands, cooking his meals, and cleaning his home. You struggle to keep up with your job, your children's needs, and time with your spouse. Pushing aside your doctor's appointments becomes easy, but this doesn't make it the right choice.
Too many family caregivers put their health care needs second to their parents. Suddenly, they learn that their poor diet has led to anemia or vitamin B deficiencies.
Your doctor's appointments must come first. Prioritize it. If this means pushing off your dad's housework for a day, do it. Ask family members to help. They may be busy, too, but you shouldn't have to shoulder all your dad's care while they focus on themselves.
Excessive Stress Leads to Burnout and Other Mental Health Issues
When you have stress that continues to build, it can create anxiety, panic attacks, and even depression. Sooner or later, you can burn out. If you're burned out and overstressed, how much help can you really be to your dad?
You Can Start to Resent Your Dad
Your dad has so many needs that you're becoming frustrated. He used to do the laundry on his own, but he continually asks you for directions on what to do next. He used to cook his own meals, but he burns everything or asks you how to do this and how to do that.
Over time, you may find yourself resenting your dad. He asks far more from you what you feel you have time to give. This is why you have to balance self-care with your dad's care. He cannot continually come first.
With home care services, you can take much-needed breaks as often as you need. If you have weekly meetings that you cannot skip, have home care aides stay with your dad while you're at work.
You might want to go to a support group, spend a day with your kids, or have a lazy day at home. What's most important is that you're taking care of yourself. Unquestionably, home care ensures that happens.
Providing exceptional Home Care for seniors and families in the Northern Virginia area, including Arlington, Alexandria, McLean, Reston, Burke, Ashburn, Centreville, Springfield, Manassas, and Oakton. Call today to speak with our caring staff: (703) 272-8838.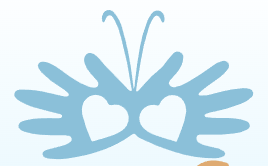 Latest posts by Incredicare Home Care Staff
(see all)