Does your senior parent have everything they need in their pantry? Sometimes it can be difficult for seniors to get out and shop for the things they need. Home care can help seniors run errands, shop, and do household chores. But even with the help of home care, seniors sometimes find themselves in a situation where they cannot get out of the house to get what they need or want. If the weather is bad or seniors are not feeling well, it can relieve a lot of stress if they have these four things in their pantry to make meals or snacks when they are hungry:
Applesauce
Applesauce is one of those pantry staples most people don't think about. However, it is an incredibly versatile food that can be used in many different ways. Applesauce should be a pantry for every senior, because it is very nutritious, but it is also easy for seniors to eat even if they have dentures or have no teeth. Applesauce can be used as a substitute for eggs in baking. It can be a fantastic snack or side dish. And it's delicious when spooned into yogurt or oatmeal.
Rice
Rice is another staple that every senior should have on hand, because it's almost impossible to ruin rice. It's useful as a side dish or as a main dish when topped with stews or soups. A can of soup heating up and poured over some cooked rice is a delicious filling meal on a cold night. And rice is easy to reheat and eat as a leftover. Leftover rice with some frozen or canned vegetables and chicken is a meal that's easy for seniors to heat up and eat on their own if they are hungry.
Peanut Butter
Peanut butter should be a staple for seniors who don't have a peanut allergy. It can be used to make easy and delicious cookies. Peanut butter can be used as a binder substitute in many recipes. And it's filled with protein and healthy fats, so seniors at risk of being malnourished can get a lot of nutrition from a simple peanut butter sandwich. Peanut butter can also be added to smoothies to add calories and protein.
Soup
Canned soups may not be fancy cuisine. But they're a great option for seniors who live alone. When the home care provider isn't there, your senior loved one may want an easy dinner or a light snack. A can of soup can be perfect for them. Canned soups are packed with vegetables. Noodles or rice can also be added to canned soups to fill them out and make them heartier. Just make sure your senior loved one buys low-sodium canned soups. Because regular canned soups can be a little high in sodium for many seniors. Ensure your senior parent has a functioning electric can opener if they are not able to use a manual can opener.
Providing exceptional Home Care for seniors and families in the Northern Virginia area, including Arlington, Alexandria, McLean, Reston, Burke, Ashburn, Centreville, Springfield, Manassas, and Oakton. Call today to speak with our caring staff: (703) 272-8838.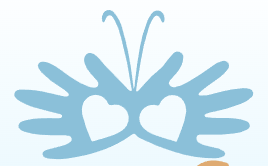 Latest posts by Incredicare Home Care Staff
(see all)