If your senior has diabetes, you already know that her body has a difficult time properly regulating blood sugar levels. Depending on whether she requires insulin or not, your elderly family member may have various issues managing her diabetes on her own. In-home care providers can make a difference whether your senior can remain as healthy as possible, even with diabetes.
Recognizing Symptoms of Diabetes
Diabetes brings with it various symptoms when the condition is not under control. Your elderly family member might be thirstier than usual, she might lose weight unexpectedly, or she could experience blurry vision and fatigue. Having in-home providers with your senior ensures she can address those symptoms as soon as they crop up.
Helping Track Glucose Levels
One of the most important ways to keep diabetes symptoms under control is to track your elderly family member's glucose levels daily. Remembering to do this can be complicated, depending on what other health issues your senior faces. She may also find it physically difficult to test herself. In-home providers can make all this easier for her.
Ensuring Your Senior Eats Balanced Meals
Eating a balanced diet is a good way for your elderly family member to keep her diabetes well-managed. That means carefully balance carbs, protein, and fats. So her blood sugar doesn't rise or fall too quickly. Snacks can be as important as meals. By helping your senior's blood sugar levels stay as even as possible throughout the day. In-home providers can remind your senior to eat. This will ensure that the foods she's eating are the healthiest choices for her.
Caregivers Can Remind Your Senior to Follow Her Care Plan
There may also be other aspects of your senior's care plan. Remembering to exercise, taking any medications as prescribed, and generally following the plan as closely as possible all help keep your senior's diabetes managed. Caregivers can remind your aging family member to stick to that plan, even when her routine might be off for other reasons.
Assisting with Needs Overnight
Some people with diabetes find that no matter how much they're doing the "right" things, they can sometimes experience dangerous overnight lows. In-home care providers can watch for any special needs overnight. Then be there for your senior. Even if she needs someone to talk to on nights, she can't sleep. It can help relieve stress and loneliness, which can contribute to health issues like uncontrolled diabetes.
Diabetes can be a difficult illness for your elderly family member to battle on her own. Especially as she continues to age. Ensuring she has the help she needs around the clock can give you both the peace of mind to help her stay as healthy as possible.
Providing exceptional In-Home Care for seniors and families in the Northern Virginia area, including Arlington, Alexandria, McLean, Reston, Burke, Ashburn, Centreville, Springfield, Manassas, and Oakton. Call today to speak with our caring staff: (703) 272-8838.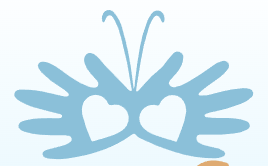 Latest posts by Incredicare Home Care Staff
(see all)