Finding the right fit Home Care Company for you and your loved ones is a challenging task at a time when you are already coping with the stress of illness, anxiety, and exhaustion. The challenges are compounded by the sheer number of choices and companies saying and offering the same thing. With so many similar choices and your urgency to start care, the decision frequently becomes a commodity transaction based on a price rather than a decision based on the desired outcome.
When it comes to your loved ones, saving one or two dollars an hour on care may come at a greater cost than what you think you are saving. Decisions based on price often lead to lower quality care and the need to start the search over within a few days or weeks. This can translate to unreliable, inconsistent, and poor care at the time you need it most.
Most companies offer the same services and say the same things; "We have the best caregivers," "We have excellent training," "We specialize in Dementia Care." So how do you sift through all the choices to be sure you are getting what you deserve and need?
To help you get it right the first time, here are some key questions to ask prospective care providers to help you in your search.
1 Are your aides W-2 employees or 1099?
This often drives pricing differences but also can mask more serious legal and liability issues you need to know before you get started. It can also impact how accountable 1099 workers are for training, adhering to statutory requirements and following company guidelines. For your protection, it is best to work with a company whose workers are fully bonded, insured and accountable through the company.
2 How are backups and replacements handled?
Inevitably, there will be a day or shift when your assigned aide will be unavailable for any number of reasons. Often companies will send you a replacement. They may not have the resource or process in place to ensure the replacement they send is familiar with your case, or skilled in your specific care needs to provide what you need. It is important to know if the company guarantees coverage, how they prepare the replacement aide and what is their process to notify you if the aide is late or not arriving at all.
3 What specific training do you provide to aides? How many hours required? How is it delivered? Is it mandatory?
Everyone says their staff is trained, but the devil is in the details. It is important to ask for details of curriculum, how it is provided and if it is specific for your condition. Be aware many states have requirements for yearly training and curriculum that are linked to licensing requirements.
4 How do you guarantee my aide has the specific experience I need for my loved one?
Not all aides, even if they are Certified Nursing Assistants (CNAs), have the same degree of experience and knowledge of specific care requirements. Thus, is it important to understand the specific processes and training on the care you precisely need. What information about your needs does the company gather in advance? How do they educate the aides on the case? How do they supervise it? These are important questions to understand in advance.
5 Who do I contact after hours?
It is important to understand the process for contacting the company after hours and who from the company is responsible for receiving, managing and actioning these calls.
6 Will someone contact me if my aide is late or not coming?
Things always happen, but there should be a backup plan in place. You will want to know what system is in place to alert the company the aide is late or has not shown up and who is responsible for addressing the issue.
7 How do you ensure aides deliver the care plan we agree to?
Every company should work with you to create a care plan. It is important to understand the procedures in place to ensure that plan is delivered. You should inquire specifically about the supervision and the reporting requirements by the aide. This should be transparent to you.
8 Why is your price lower than others?
Labor is by far the biggest expense of any home care company. Prices well below market average may be a red flag about the quality of the aides particularly if you are requiring personal care. Above average pricing may indicate additional investment in training and labor force that may actually bring higher quality, reliability, and consistency.
9 Where do you get your aides?
All companies draw from essentially the same pool of employees. Demand significantly exceeds the available supply of qualified aides. Understanding the recruitment and selection process is important to ensure the company has access to the best and brightest talent to meet your specific needs.
10 What processes do you follow to match aides with clients?
Some companies staff based only on availability without assessing clients' personalities and wants. This can result in a painful process of changing your aide frequently until there is a fit. Always inquire into the process a company uses to match aides with your needs. It is reasonable to ask to meet the aide in advance.
11 You say you specialize in Dementia. What do you do that makes it a specialty?
Just about every company says they specialize in dementia nowadays. It is important to look under the covers to see exactly what that means. Is that a slogan for marketing purposes, or do they have particular training, testing, and requirements for aides? How this is handled is extremely important when dealing with such a dynamic disease. The right staff can help slow the progress of the disease and keep you and your loved ones together longer.
Providing exceptional Home Care for seniors and families in the Northern Virginia area, including Arlington, Alexandria, McLean, Reston, Burke, Ashburn, Centreville, Springfield, Manassas, and Oakton. Call today to speak with our caring staff: (703) 272-8838.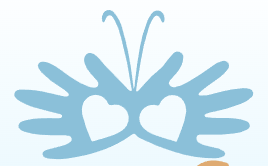 Latest posts by Incredicare Home Care Staff
(see all)